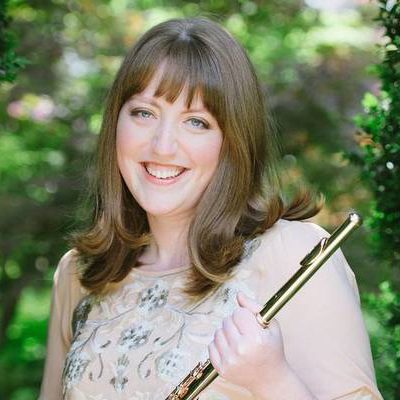 Kelly Sulick  teaches at the University of Virginia and serves as Principal Flute in the Charlottesville Symphony. Prior to her appointment, she served as Principal Flute with the Evansville Philharmonic Orchestra and as Consortium Instructor of Flute at the University of Evansville. She earned her Master of Music degree in Flute Performance from the University of Southern California; prior to her graduate studies, she earned a Bachelor of Music degree in Flute Performance and a Bachelor of Arts degree in English Language and Literature from the University of Michigan, where she graduated with highest honors and was named a James B. Angell Scholar for her academic achievements. 
Hailed as "flawless" by the Evansville Courier Press for a concerto performance with the Evansville Philharmonic Orchestra, Sulick has also appeared as a concerto soloist with ensembles throughout the country, including the Southern Illinois Music Festival Orchestra, the Charlottesville Symphony, and most recently the Ann Arbor Symphony Orchestra and alongside Sir James Galway at the Kennedy Center. She won second place in the 2010 National Flute Association's Young Artist Competition, and was awarded the prize for the best performance of Kristin P. Kuster's "Perpetual Afternoon." She is the current President of the Flute Society of Washington and inaugural chair of the National Flute Association's Flute Clubs Committee. She can be heard on several compact discs, including William Bolcom's "Songs of Innocence and of Experience" under Leonard Slatkin, a Naxos release that received four Grammy awards including Best Classical Album.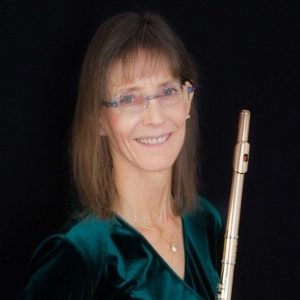 Lucille Snell is an active recitalist and teacher based in Waldorf, Maryland.  She founded the Flute Choir of Southern Maryland in 2008, and the Flute Magic! Flute Camp in 2009.  She retired from The United States Air Force Band in 2008 after 30 years of performing with the Concert Band.  Lucy holds a Bachelors in Music Education degree from the University of New Mexico, and a Masters in Music Education from Indiana University.  She currently studies with Laurie Sokoloff, retired piccoloist from the Baltimore Symphony.  Lucy has been a member of the NFA Professional Flute Choir eight times, and is NFA's incoming Flute Choir Composition Contest Coordinator.  In addition, Lucy has been a performer in the Master Classes of Göran Marcusson at Wildacres Flute Retreat for 16 years. Lucy holds Permanent Professional Certification from Music Teachers National Association, and serves as Treasurer of the Flute Society of Washington, and Treasurer of the Music Teachers Association of Charles County.  When not practicing, performing, teaching or attending flute events, she water skis, works crossword puzzles and reads.  
www.lucysnellflute.mtacc.org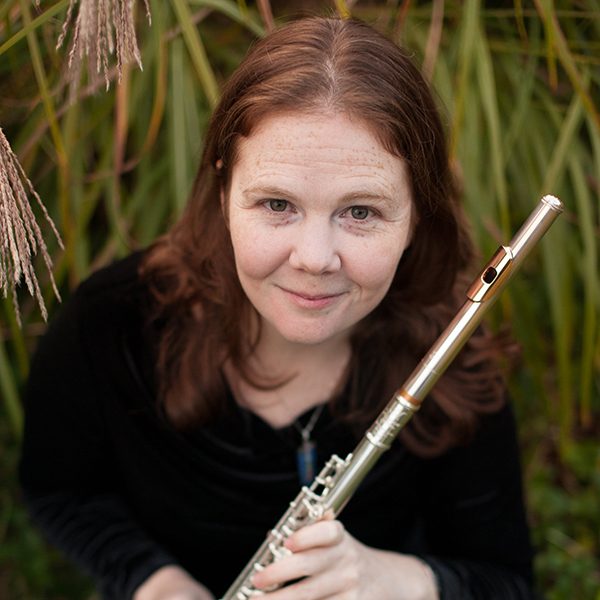 Wayla Chambo is a versatile, committed performer of both new music for flute and the traditional repertoire. She is Associate Artistic Director and flutist with the Norfolk Chamber Consort, and has performed with the Virginia Symphony, Virginia Children's Chorus, Christopher Newport University Opera, Dallas Festival of Modern Music, Allen Philharmonic Orchestra, and Dallas Wind Symphony, among others. She is also in demand as a chamber musician, performing frequently with Duo Thalassa, her partnership with guitarist Todd Holcomb, and with other musicians in Hampton Roads and beyond. 
Chambo was Program Chair of the 2016 Mid-Atlantic Flute Convention and currently serves on the National Flute Association's New Music Advisory Committee and the Flute Society of Washington Board of Directors. Past appearances as a performer, teacher, and adjudicator include the Richmond Flute Fest, Hampton Roads Flute Faire, East Carolina University Flute Symposium, California St. University-Monterey Bay, the University of California at Berkeley, the University of North Carolina at Chapel Hill, Sweet Briar College, June in Buffalo, the Electroacoustic Barn Dance, the New York City Electroacoustic Music Festival, and the Tidewater Classical Guitar Society concert series. 
Chambo holds degrees from the University of North Carolina at Chapel Hill (Bachelor of Music), CalArts (Master of Fine Arts), and the University of North Texas (Doctor of Musical Arts). She has taught at Eastern Mennonite University, the University of North Texas, and Thomas Nelson Community College, and is also a classical radio host on 90.3 WHRO-FM.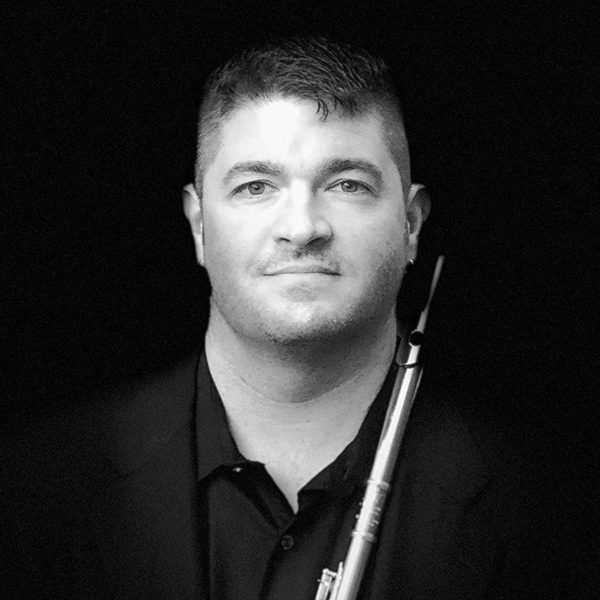 Dr. Keith Hanlon earned his DMA from West Virginia University (2017), his MM from Virginia Commonwealth University (2005) and his BA from the Indiana University of Pennsylvania (1998).
Dr. Hanlon has presented lectures, master classes, and performances throughout Europe and the United States and clinics at the University of Virginia, Frostburg State University, Fairmont State University, West Virginia University, Virginia Commonwealth University, Missouri Southern State University, the Mid-Atlantic Flute Convention, Central Iowa Flute Workshop, Minnesota Music Educators Association Conference, and the National Flute Association Convention.
Dr. Hanlon served for eight years in the United States Army as a bandsman. Formerly a member of the Maryland Winds and the Keystone Wind Ensemble, he has recorded on the Klavier and Citadel labels. Previously he served as the assistant principal flute with the Richmond Philharmonic, piccolo with the Allegany Symphony, piccolo for the Commonwealth Winds, and flutist for the Virginia Wind Quintet. Dr. Hanlon has also performed with the Richmond Symphony and Mountainside Baroque.
Dr. Hanlon taught applied flute, aural skills, and directed the flute choir at Frostburg State University in Frostburg, MD for three years. He served on the faculty at Virginia Commonwealth University in the departments of Music, and Dance and Choreography where he taught music theory and interdisciplinary studies in dance.
Dr. Hanlon recently moved to Coralville, Iowa to join the team at Flute Authority as a Sales Specialist and Flute Technician and continues to serve as faculty at John Tyler Community College. He is on the Board of Directors for the Flute Society of Washington and is an active member of Delta Omicron professional international music fraternity.  He is a co-founder of The Flute Examiner, an online publication & newsletter about the flute & flute pedagogy. He enjoys performing in his duo, the io ensemble, which serves to highlight the flute through the performance of a wide variety of repertoire and the use of historical and modern instruments. Dr. Hanlon is a low flutes artist and teacher/clinician for Trevor James Flutes.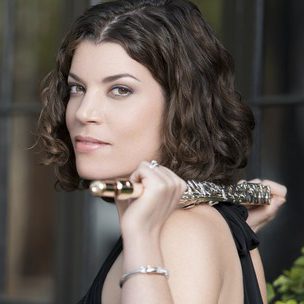 Dr. Sarah Eckman McIver attained her Doctorate of Musical Arts degree from the University of Maryland – College Park, with a focus on modern works by flutist-composers. She began her advanced studies at McGill University in Montreal, where she developed an appreciation for historical performances and a fascination with contemporary works. While pursuing a Master of Music degree at the Royal Northern College of Music in Manchester, England, she wrote a thesis on electro-acoustic music for flute and computers and at the same time began studying baroque flute with Lisa Beznosiuk. Her primary flute teachers include Timothy Hutchins, Peter Lloyd, and Dr. William Montgomery. Sarah served as flutist and section leader with the US Army Field Band from 2003 – 2014. She was a NFA Convention Performers Competition winner in 2015, and is an active teacher and freelancer in the Baltimore/DC region. She currently serves as the enlisted leader of the 229th Army Band, Maryland Army National Guard. For more info visit sarahflute.com.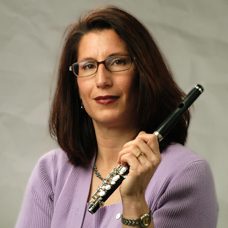 Dr. Therese Wacker, Professor of Flute at IUP, earned the D.M.A. from The Ohio State University (Katherine Borst Jones) and the M.M. from the University of Wyoming (Katherine Kemler). As a member of the AF Band she toured the US and Europe as a performer and clinician.  She has written articles for Flute Talk, The Instrumentalist, The Flute Examiner and is contributing editor to The Complete Piccolo, her CD Impressions for Piccolo and Piano is available through CD Baby or by contacting her directly: piccplyr@iup.edu, ThereseWacker.com.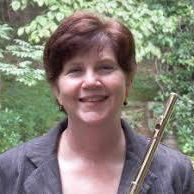 Debbie Gilbert is the past president of the FSW board and has served as coordinator of the Festival Flute Choir at the convention.  She is also the artistic director of the Woodbridge Flute Choir and principal flutist with the Piedmont Symphony Orchestra. 
See www.woodbridgeflutechoir.org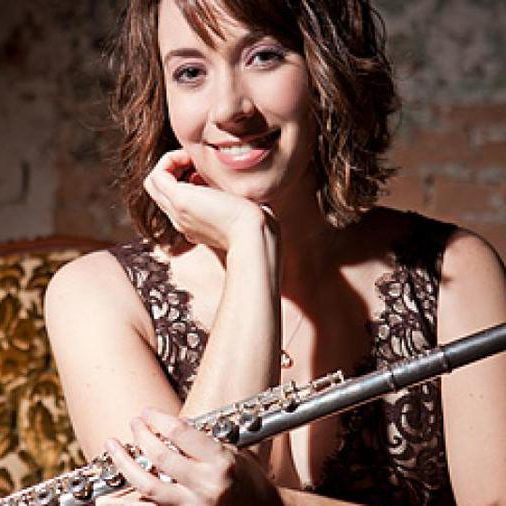 Brianne Little is a successful soloist, chamber musician, and educator currently based in Conway, Arkansas.  Brianne is a First Prize winner of the 2018 Vienna, 2019 Paris, and 2019 London Grand Prize Virtuoso competitions and the 2018 Golden Classic Music Awards International Competition. She has performed throughout the US and internationally in Italy, France, England, and Bolivia and in such venues as Carnegie Hall in New York City, the Royal Albert Hall in London, and the Amphithéâtre - Cité de la Musique, in Paris.  An active orchestral musician, Brianne has served as Guest Principal Flute of the Orquesta Filharmónica de Santa Cruz de la Sierra in Santa Cruz, Bolivia.
 Dr. Little's previous positions include; Visiting Assistant Professor of Flute at Fairmont State University in Fairmont, West Virginia, Adjunct Instructor of Flute at Southern Virginia University, and Adjunct Assistant Professor of Music at Piedmont Virginia Community College. Dr. Little enjoys teaching Music Appreciation, Music Theory, Music Fundamentals, and Applied Flute Lessons in all of her positions in higher education.
Brianne has performed with the Charlottesville, Waynesboro, and Roanoke Symphonies. She maintains an active freelance schedule and has presented or performed at the Mid-Atlantic Flute Convention, the Music by Women Conference, and the National Flute Association Convention. Brianne received her Doctor of Musical Arts in flute performance from James Madison University, her Masters of Music from Colorado State University, and her Bachelor of Arts from Capital University.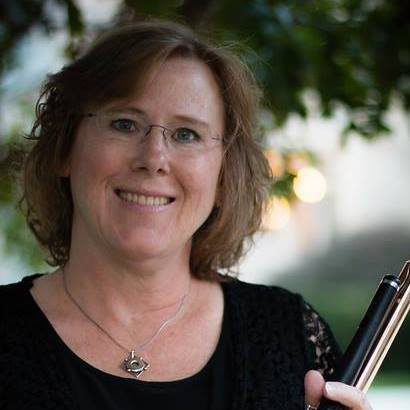 Laura Benning is a member of the Columbia Orchestra, Prince George's Philharmonic, Quaternity flute quartet, and member/manager of DCFlutes ensemble. She has performed with the Maryland Symphony, Avanti Orchestra, Pro Arte Chamber Orchestra, Loudoun Symphony, Pan American Symphony, Trinity Chamber Orchestra, NIH Philharmonia, the Great Noise Ensemble, and Metropolitan Orchestra. She is a 14-time winner of the National Flute Association Professional Flute Choir competition, winner of the 2016 NFA Convention Performers competition,  and performed two works written for her at the 2012 National Convention in Las Vegas; "Echoes of Narcissus" for two piccolos and piano by Melvin Lauf, Jr., and "Harmony and Blue and Gold" for flute quartet by Eric Ewazen. She has performed in masterclasses for Amy Porter, Ian Clarke, Goran Marcusson, Sarah Jackson, and Bart Feller. She is on the board of The Flute Society of Washington, past treasurer, director of the Mid-Atlantic Flute Convention, and freelances throughout the Washington DC metro area. She was the Local Arrangements Chair for the 2015 NFA Convention in Washington DC. She had degrees in accounting and music from James Madison University.  Teachers include Aaron Goldman, Carol Kniebusch Noe, and Randi Jean Bly.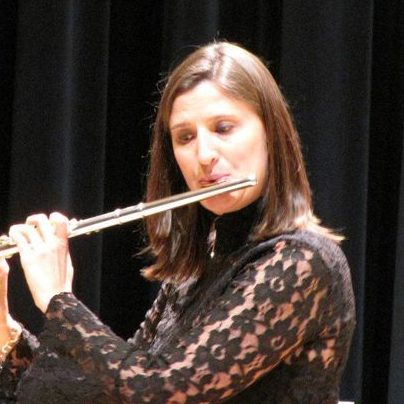 Tanya Haley, a native Coloradan, received a B.A. in Music from the University of Colorado at Boulder in 2001, where she studied with Alexa Still. She has been a member of the Columbia Flute Choir (Sharyn Byer, Director) since 2010, with whom she has played at The White House, The Kennedy Center, the International Low Flutes Convention, and at the National Flute Association convention. She also played with the Low Flutes Committee ensemble under the direction of Ali Ryerson at the NFA convention. Tanya was a member of the organizing committee for the first International Low Flutes Festival in 2018. She is honored to serve on the Board of the Flute Society of Washington. When she is not playing the flute, she enjoys working with children as a Speech-Language Pathologist in Bethesda, MD!